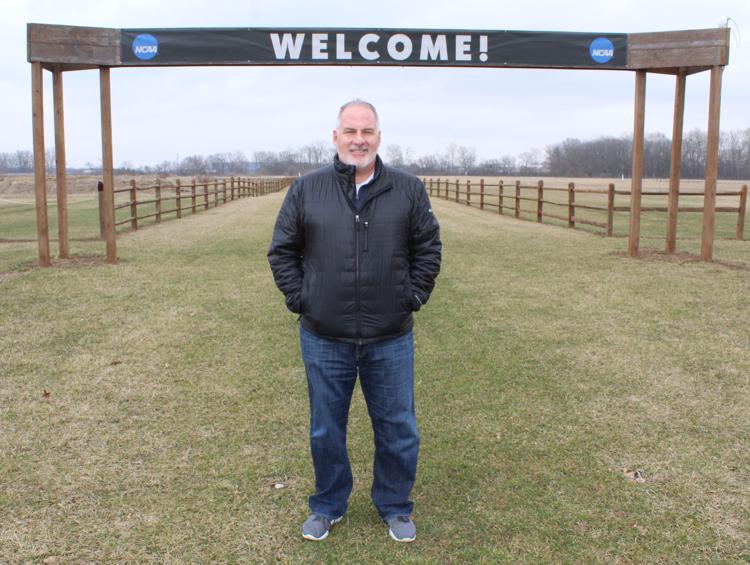 There was a time in Gary Nolley's life, prior to Facebook being an outlet for residents complaining about what was wrong with the community, where he didn't actively participate in making Shelby County a better place.
The realization that in order to make his hometown better, he had to contribute in some way might have come when American rock band "Three Dog Night" came to Shelbyville for a free performance.
"I think the light came on," he said following a Parks and Recreation Department meeting, of which he serves on the board as president. "These people worked, they made this happen, we're all here enjoying it. If they didn't step up, I wouldn't be enjoying it, we wouldn't have this, so I guess I've got to find (something)."
Nolley became active around the community, first with Bears of Blue River. Over the years, he has served on the Strand Theatre Board of Directors during its first eight years of existence, founded the Shelby County Track Club and Blue River Sports Authority and is currently serving on the parks board.
But what he might be best known for is his involvement with the Blue River Cross Country Course, a course that hosted the NCAA Division 3 regional championship two years ago and a youth national championship meet last fall.
For his contributions to the community, Nolley will receive the Outstanding Citizen award at the Shelby County Chamber Gala on Feb. 27 at Indiana Grand Racing and Casino.
He said he was "honored, humbled, the usual things that people say" to be receiving it.
He doesn't volunteer for the recognition, he said. In fact, none of the recipients do.
"You do it because you have a passion for whatever it is, whether it be the teaching Golden Apple award or volunteering (award), you just do what you do," he said. "You love your community and want to give back."
His "little part" has been building the cross country course at Blue River Memorial Park.
The benefits of the course are larger than offering local schools home turf – Nolley admitted to looking at the big picture.
The youth national championship brought 2,300 people around the country into town, he said. Those visitors not only eat at local restaurants, providing a significant weekend boost to sales, but some visiting parents who perhaps are looking to grow their business might have been impressed by Shelbyville and could consider the city as another location.
"You never know when it's going to trigger, and it sounds pie in the sky, but that's how stuff happens," he said.
There is a positive vibe in Shelbyville now, he said.
"There's an energy to finally get us out of the doldrums and make us like the rest of the donut counties (around Marion County), and be more attractive," he said, noting the revival of downtown Shelbyville, Arbor Homes wanting to develop here and GreenLeaf's arrival. "I saw (the cross country course) as a way to bring people here and shine a positive light on the community, and it's done that."
The fact that the course has hosted an NCAA event, as well as a national championship at the youth level speaks volumes. And the response from visitors has been positive, he said.
Nolley became active in the community in his 30s with Bears of Blue River. It took him years to understand how tedious it could be to accomplish goals that would improve the community.
Along the way, it taught him patience.
In today's society, instead of actively making a difference, some people fall victim to social media providing an easy outlet for complaints.
"Until you get to a certain point in your life, stuff doesn't just happen," he said. "Just because you say the city needs this, how does that happen? It's just talk."
Once he became involved, he started to be asked to help with other projects.
"If you want something, you've just got to make it happen," he said. "You've got to figure out how, you've got to ask, you've got to get involved. You can do something in the community that leads to that (goal)."
Nolley has no plans to slow down.
The cross country course is close to having the funding needed to add an administration and sports medicine building.
And organizers put in a bid for the 2023 and 2025 NCAA Division 3 national championships. The course could also host the youth championships every couple years.
"We need to grow this town," he said. "I'm not saying we need Fishers growth, but we need growth."