The sounds of drums beating and flutes whistling resonated in the air Saturday morning at Blue River Memorial Park.
With parents towing around their finished art projects, children went from one activity to the next during the ninth annual Arts In the Park event.
After two years, the free event returned and brought a big crowd to the local park. Local children had the opportunity to try their hand at various artistic projects, from building a flute with direction from Joel DeLashmitt to origami to various crafts.
They had the chance to create a painting under the guidance of Hendricks Elementary School teacher Dawn Adams, who showed them how to paint a patriotic scene in memory of the victims of the Sept. 11, 2001 terrorist attack.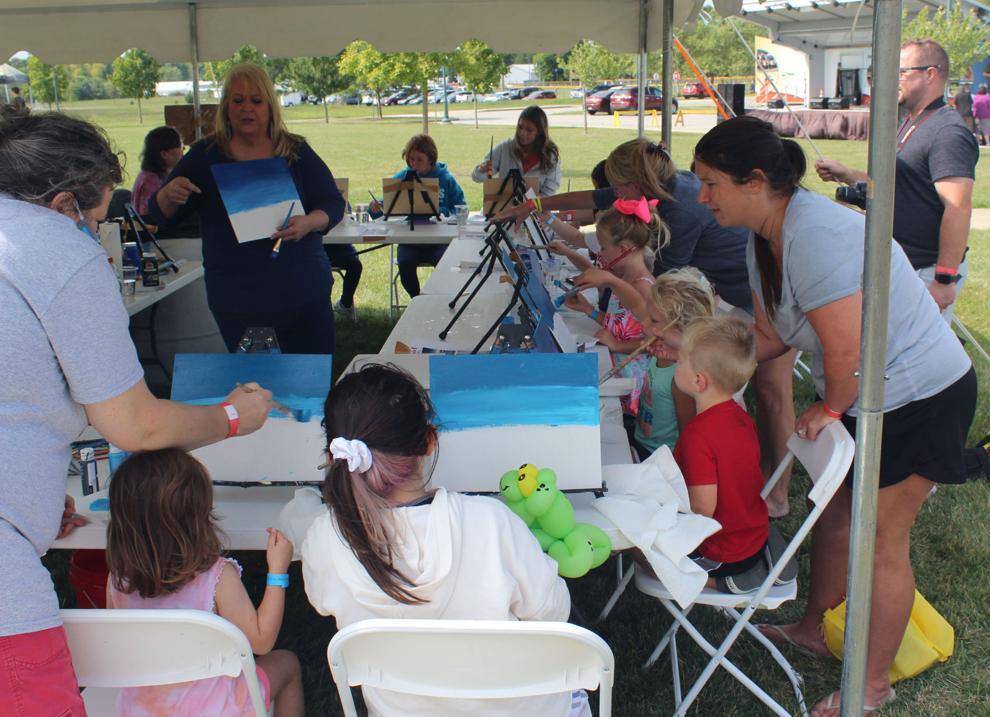 Indeed, patriotism was the theme of the day.
A new activity allowed children to color in stars with chalk. Rhonda Schwegman drew a waving American flag with an eagle at the bottom, her first attempt using chalk.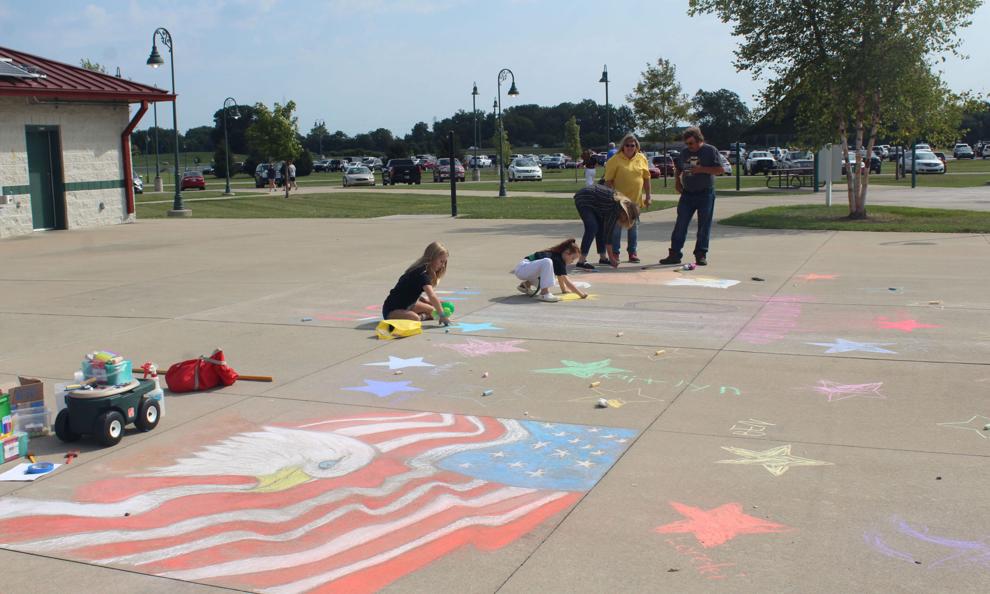 There were also demonstrations, including Tae Kwon Do, and a presentation by puppeteers Jim and Bonnie Scott. Children's author LC Young also attended and children could take home balloon art.
The Shelby County Arts Fest hosted the ninth annual Arts In the Park event.
The group plans to host the second annual Intro to Arts event next month for newcomers. That will take place from 9 a.m. to 4 p.m. Oct. 16 at Echo Effect, 102 E. Washington St., in Shelbyville.