Trisha Applegate didn't think she was going to own her own beauty salon before her youngest kid finished high school.
"It was a goal I had, but I wasn't expecting it to happen when it did," she said. "I just got my kids out of high school and off to college, so I figured I'd start focusing on my next goal in life, which was to own my own business. It happened during my daughter's senior year of high school. Here I am, trucking away."
Beauty Bar on Broadway, 273 W. Broadway Street, has a staff of eight beauticians who provide just about every type of cosmetology imaginable, making it a "one stop shop" for any Shelby County resident seeking to treat themselves.
"Being in a small town, I wanted to offer more," she said. "I think we cover every single thing: eyelashes, eyebrows, botox, chemical peels, facials, nails, barber, hair – the only thing I don't have is a masseuse. But there's room for expansion."
Applegate has been a hairstylist for 20 years, but this location is her first salon. She bought the building after one of her clients – a realtor – told her it was available.
"I didn't know what I wanted to do with my life, so I decided I would to hair school," she said. "And then I went to nursing school. So I'm a hairstylist and a nurse. I don't nurse as much – I bought the building and opened this, so I haven't really nursed as much as I used to."
Her nursing background allows her to offer botox at her salon, she added.
The building, which used to be an eye doctor's office, didn't need much work when they bought it. Applegate said she liked how it has so many rooms, which allows her staff to serve their clients in a more private space.
"We've done really well," she said. "We had people ask me why I would open a salon in a pandemic, but I've done hair so long it was really just moving locations. A lot of people still don't know we're here, so we get a lot of people coming in for Dr. Borchert."
Applegate's barber, Joe Ivie, tipped his hypothetical hat to her success. The two have known each other for 10 years.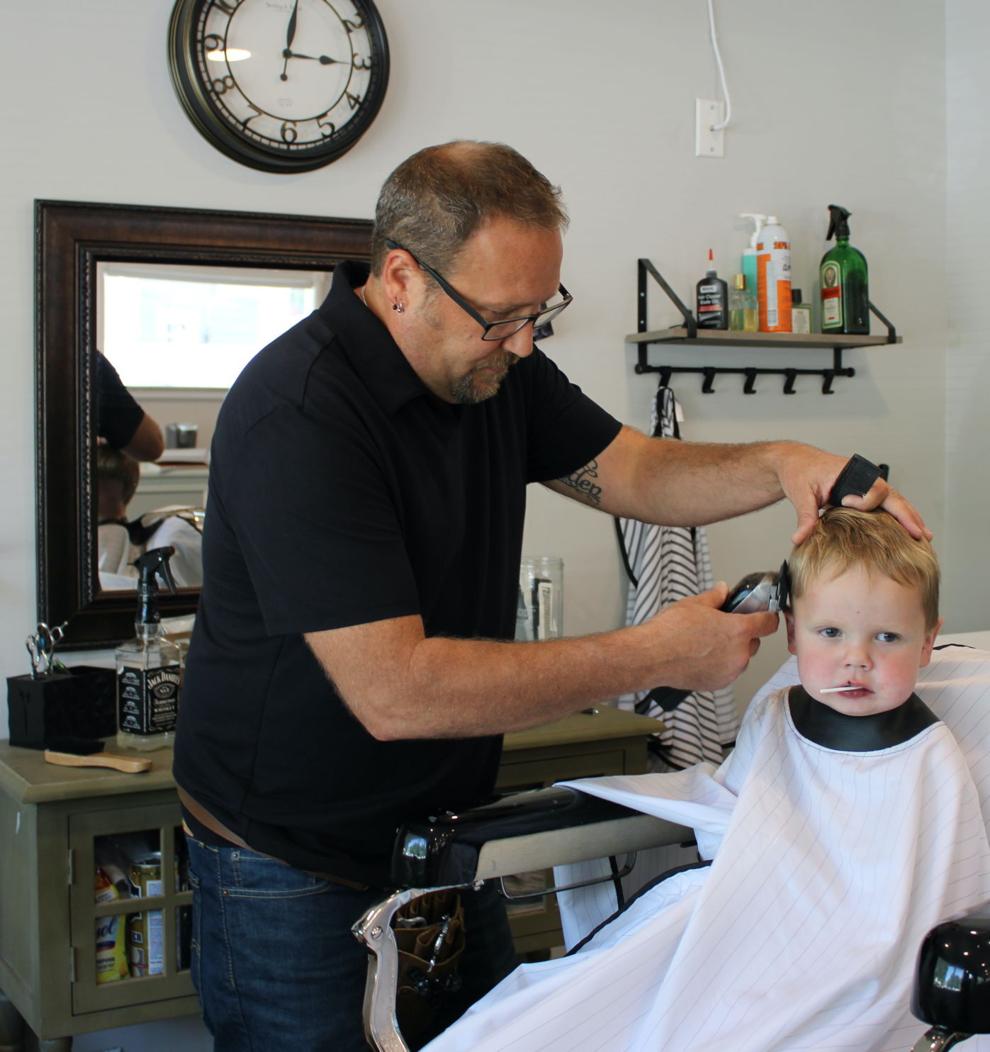 "She's done this for a long time and now she has her own spot," he said. "I'm proud of her. I've known her for a long time. It's very nice what she's done, and I'm honored to have the opportunity to work with her."
Because of the pandemic, Applegate wasn't able to have a grand opening ceremony. So she'll host a one-year anniversary open house on Nov. 5.
"We pushed it back to waiting until our one year anniversary, so we're going to hopefully do something on that Friday night," she said, but she doesn't know what yet.
"I want everyone who works here to offer some kind of raffle or drawing," she said. "Probably have someone cater drinks. Hang out. Come see what it's all about. Give away services. That's my plan."