Don & Shirley Collins will be celebrating their 70th anniversary on September 24, 2021.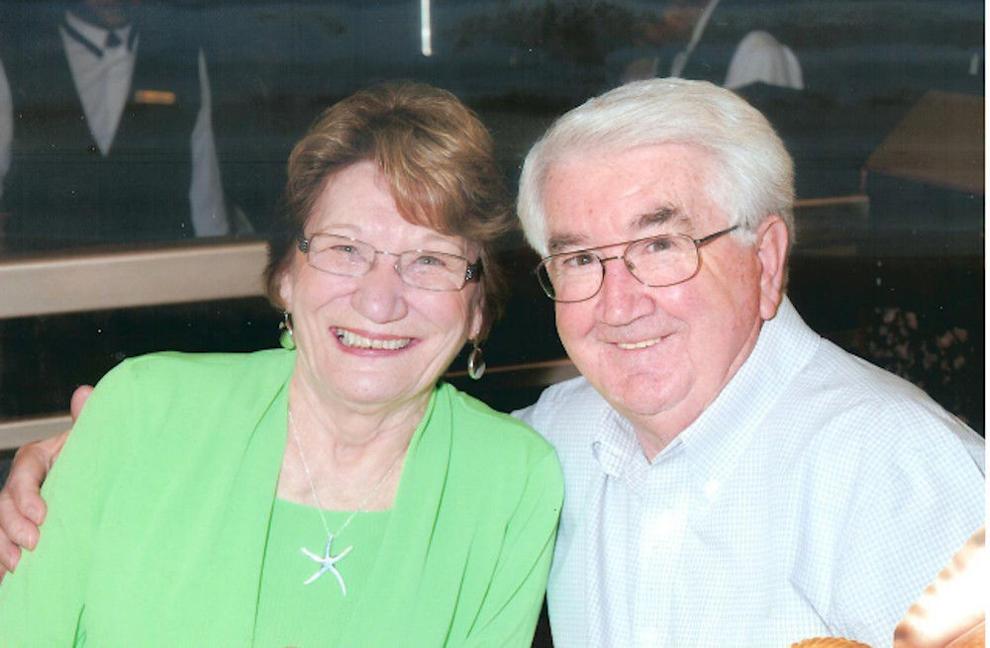 Married in Columbus, Indiana, on September 24, 1951, Don & Shirley were "remarried" on September 24, 1976 (their 25th anniversary) at West Street United Methodist Church. All five of their children, Bill, Paul, Carolyn, Holly and Vickie, participated in that celebration.
Originally from Indianapolis, Don & Shirley moved to Shelbyville in 1970. Don was Vice President and Corporate Secretary for KCL Corporation. He later worked for as a senior administrative executive for Kiwanis International in Indianapolis. He retired in 1996. He and his family have devoted their time to working with children and adults with developmental and intellectual disabilities. He is a past volunteer president of The Arc of Shelby County, The Arc of Indiana, Vice President of the Central Indiana Council of Boy Scouts of America and Secretary of Special Olympics Indiana.
The Arc of Shelby County has recently been approved as the newest agency of the Shelby County United Fund (SCUFFY). The have been members of the Mt. Pisgah Baptist Church since March 2008.