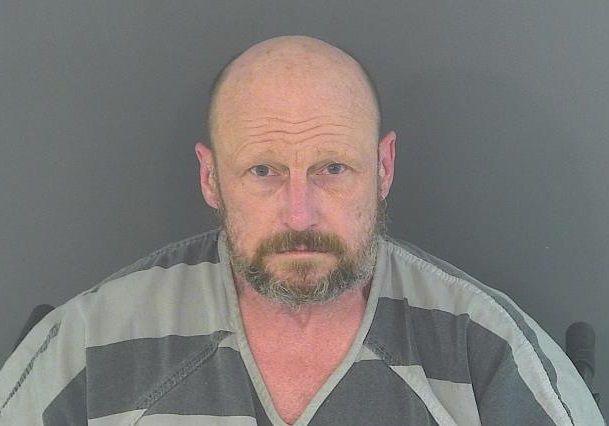 Richard W. Gaines, 59, of Shelbyville, was sentenced to 36 years in prison Thursday following his conviction at jury trial on two counts of dealing methamphetamine, each as a Level 2 felony, and being a habitual offender.
None of the sentence was suspended.
During the investigation by the Shelby County Drug Task Force, Gaines dealt methamphetamine to a confidential informant on Aug. 12 and Aug. 16, 2019.
Charges were filed Dec. 12, 2019, but the case was continued longer than normal due to the Supreme Court's suspending jury trials due to COVID.
Gaines showed up for the first day of his jury trial on March 9, 2021, but did not appear for the second day of his trial. He was convicted on all counts, and a warrant was issued for his arrest. He was located and arrested on the warrant on March 24, 2021.
"His sentence was enhanced largely due to his substantial criminal record – having been arrested on 48 different occasions and having been charged with a total of 96 criminal charges as an adult – charges including various thefts, forgeries, reckless driving, burglary, battery, escape, resisting law enforcement, auto theft, possession of marijuana, criminal mischief, invasion of privacy, residential injury, felony intimidation, battery with a deadly weapon, operating a vehicle while intoxicated, identity deception, possession of methamphetamine, unlawful possession of a syringe, maintaining a common nuisance, false informing, possession of a narcotic drug, and dealing methamphetamine – just to name a few," Shelby County Prosecutor Brad Landwerlen said in a release.
The case was prosecuted by Deputy Prosecutor Jeremy Pasel. Gaines was represented by attorney Chris Starkey. The Honorable Senior Judge K. Mark Lloyd from Johnson County served as Judge for the trial and sentencing.
"Gaines is a good one to get off the streets – as he has led a lifelong criminal campaign here in Shelby County with various theft-related crimes, crimes of violence, and various other dangerous crimes," Landwerlen said. "I commend the Shelby County Drug Task Force for their great work on this case."