INDIANAPOLIS — State Representative Sean Eberhart, R-Shelbyville, who is chair of the House Natural Resource Committee, authored House Bill 1395 on various natural resource matters that include fishing and licenses.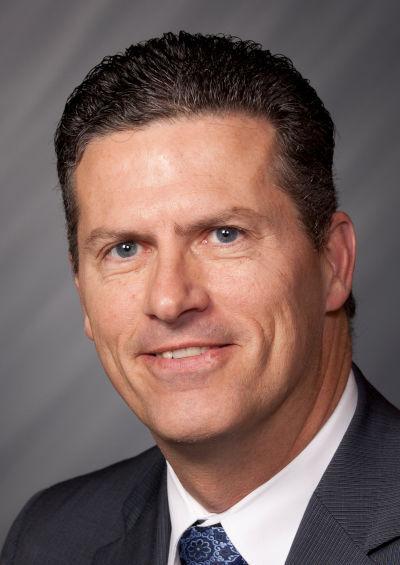 HB 1395 passed the Natural Resources committee with an 11-0 vote on Feb. 9. The bill will be heard for third reading on Monday.
The bill includes provisions that the Indiana Natural Resources Commission (NRC) would be able to "notify the public electronically of new rules adopted by the commission" rather than publishing the notice in an Indiana newspaper.
Indiana Environmental Reporter (IER) talked to Steven Key, Director of the Hoosier State Press Association (HSPA), and Key said he was concerned with the bill.
"These rules are already being posted on the DNR website," Key told IER. "So, by eliminating the publication requirement, all we're doing is not adding to any kind of public ability to see these rules, but reducing the public opportunity to see the rules because they would no longer be in their relevant newspapers."
According to the HSPA, when they reached out to Rep. Eberhart to discuss the provision in this DNR bill, David Bausman of the DNR responded and explained that the intent was to save money on the publication of the Rules. DNR clarified that the impact would only be to eight or 10 rules a year based on past experience.
Bausman testified in the House Natural Resources Committee, chaired by Eberhart, that the savings would be minimal.
Other administrative changes
Another change in HB 1395 has to do with current rules putting state license holders on probation if they are behind on child support payments. This bill removes the requirement of the DNR director to notify the license holder how much money they owe and how to establish a repayment plan.
The bill adds that taxpayers who complete the preservation or rehabilitation of a historic property and have certification are designated a credit of either 20 percent or $20,000, whichever is less.
Language in the bill would also clarify that Hoosiers licensed by the United States Department of Agriculture to be commercial animal dealers, breeders and exhibitors do not need to have a separate state license if Indiana doesn't already require a specific license for those animals.
The bill was heard for second reading on Wednesday, Feb. 17. Rep. Douglas Gutwein, R-Francesville, added an amendment to the bill. The amendment allows for Hoosiers to be notified of changes all at once from both DNR and the Indiana Department of Environmental Management. He hopes this saves time and money.
"It [the amendment] show that DNR and IDEM can work together and help streamline work on these commission projects," Eberhart said during House session on Wednesday.