A Shelbyville woman remains on house arrest until her October jury trial after allegedly beating and neglecting an infant.
According to court documents, Major Hospital staff members called Shelbyville police on Aug. 22 about a 7-week old infant that was life-lined to Riley Hospital "due to a skull fracture and subdural hematomas."
A subdural hematoma is a buildup of blood on the surface of the brain.
A Shelbyville detective reportedly spoke with Riley physicians and the Riley child abuse team on Aug. 23. Their investigation revealed the infant had multiple skull fractures, brain bleeds, a stretched ligament in their neck, "extensive hypoxic damage to the brain" from lack of oxygen, retinal hemorrhaging in both eyes, a lacerated spleen, a lacerated liver and several bruises on their buttocks, leg, ear and eyelid.
According to the court documents, the doctors and child abuse team determined these injuries were not caused by an accident and are consistent with abuse.
Kylie Leitenberger, 21, reportedly told the detective that she was frustrated because the infant would not stop crying. Leitenberger reportedly said she threw the infant onto a wooden changing table and squeezed them "very hard" because she was frustrated.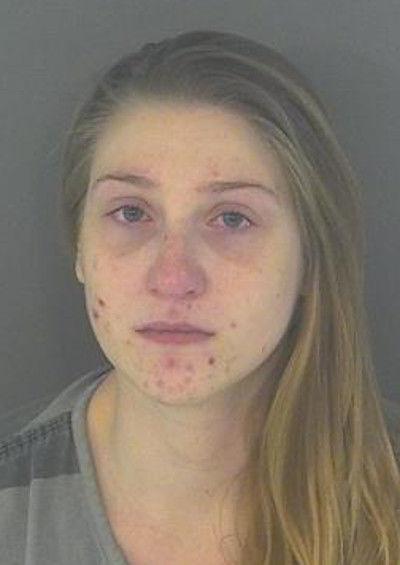 Leitenberger was arrested Aug. 23 on charges of Level 1 felony neglect of a dependent resulting in catastrophic injury and Level 3 felonies neglect of a dependent resulting in serious injury and battery with serious bodily injury to a person under 14.
Court documents show Leitenberger has been on home detention since Aug. 25.
Her pretrial conference is 8:30 a.m. Sept. 27. Her jury trial is scheduled for 1:30 p.m. Oct. 25.