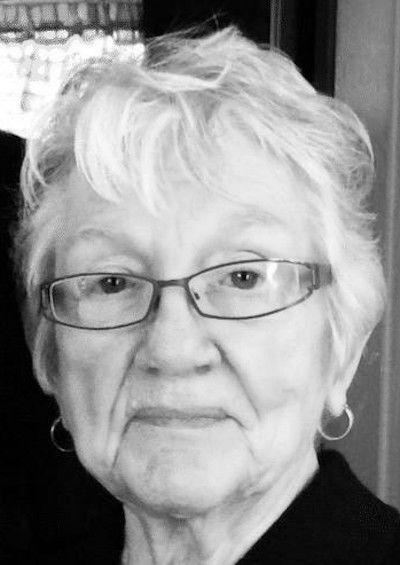 Elizabeth L. Hight passed away peacefully of natural causes on February 6th 2021, in Franklin, Indiana.
Elizabeth, known to friends and family as Betty, was born on May 6, 1929, to Paul and Helen (Drury) Spalding in Washington, IN. She attended St. Vincent's School of Nursing in Indianapolis after graduating from high school. She began her lifelong career in nursing, working as a private duty nurse and later at Riley Children's Hospital in pediatric care clinics until her retirement.
Betty married Ora G. Hight in 1952. Together they raised six children, Roger (Heather Lewis) of London, Ontario, Maryann of Turlock, CA, Mark (Darlene) of Cincinnati, OH, Scott of Indianapolis, IN, Bradley of Shelbyville, IN, and Elizabeth Nee (Michael) of Sanford, FL.
Sometimes known as Dr. Grandma to her grandchildren, Betty maintained her nurse's demeanor and her strong faith all her life. Betty enjoyed quilting, thrift shopping, hiking, bird watching and was a lover of sweet treats and good bread. She always provided a welcoming home and good meals to her children, grandchildren, and great-grandchildren.
Betty is survived by her six children, 10 grandchildren, 14 great-grandchildren, 2 great-great-grandchildren, and her brother Ronald Spalding and sister Delores Heiney. She is preceded in death by her husband Ora, her parents Paul and Helen Spalding, her brother Donald Spalding and sister Francis Bishop.
Father Steve Schaftlein will conduct a Mass of Christian Burial on Saturday, February 20 at 11:00 a.m. at St. Rose of Lima Catholic Church, 114 Lancelot Drive, Franklin, Indiana 46131 with visitation from 10:00 a.m. to time of funeral mass at 11:00 a.m. at St. Rose of Lima Catholic Church.
Memorial contributions may be made to Main Street Hospice, 10 Highland Avenue, Franklin, Indiana 46131 and/or to Sheri's Ride, c/o First Financial Bank. 1850 Marketplace Blvd., Shelbyville, Indiana 46176.
Expressions of caring and kindness may be received to the family at www. flinnmaguire.net