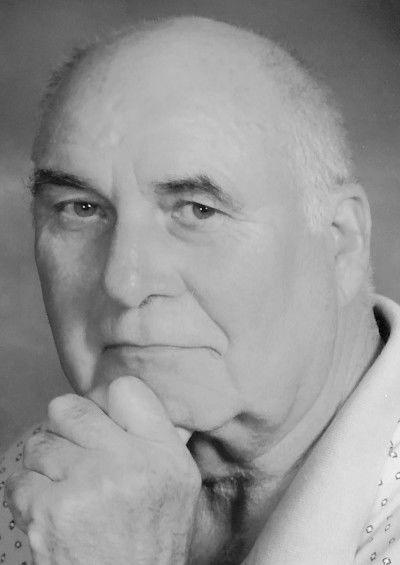 Johnnie "Butch" Gene Peugh II, 72, of Shelbyville, Indiana passed away on Tuesday, February 2, 2021 at MHP Medical Center. Butch is survived by his wife, Melody Peugh; his daughter, Angela (Matt) Stieneker; son, Johnnie Peugh III; grandchildren, Devon (Ciara) Griffith; Austin (Leigh) Peugh; Morgan Stieneker; Addison Stieneker and great grandchildren Quinten and Owen Griffith. He is also survived by three sisters; Becky (Jim) Balting, Barb (Danny) Rush, and Brenda (Aaron) Comstock. He was preceded in death by his parents.
Butch was born on August 29, 1948 in Paris, Arkansas to Jean and Johnnie Peugh. After the passing of his father, he moved to Shelbyville with his mother and Stepfather (who raised him), Wendell Pickett. Butch graduated from Shelbyville High School in 1966. After high school, he pursued a career in tool and dye working at Pittsburgh Plate Glass and General Electric before retiring from Wellman Industries. In November of 1969, he married the love of his life Melody (Grossman) Peugh.
Butch was an Eagle Scout and an avid outdoorsman. He enjoyed fishing, hunting, cutting grass and playing softball. After retirement, he enjoyed playing cards with his friends every Friday at the Knights of Columbus. Butch loved spending time with his family and enjoyed watching all of his grandchildren play baseball and softball. His home was the place for family gatherings coined "the farm" where all who stopped by knew they were welcomed.
Visitation will be from 10 a.m. to Noon, Saturday, February 6, 2021 at First Church of the Nazarene. Funeral services will immediately follow at Noon with Pastor Steve Bohall officiating. Burial will follow in Forest Hill Cemetery. Please remember to social distance and wear face coverings.
In lieu of flowers, the family asks that you consider a donation to the Major Hospital Foundation, 2325 Intelliplex Drive, Suite 201, Shelbyville, IN 46176 or the First Church of the Nazarene.
Funeral Directors Greg Parks, Sheila Parks, and Stuart Parks are honored to serve Butch's family.