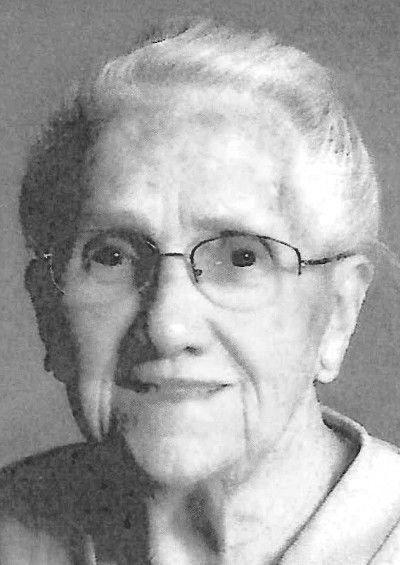 Mae Rose Poynter (Phares), 90 of Franklin, passed away on Thursday, February 4, 2021.
She was born on December 24, 1930 in Shelby County, Indiana to Morris W. "Shorty" Phares and Dortha (Hogue) Phares. Mae Rose married Clyde L. Poynter, Jr. on May 20, 1949 in Whiteland, Indiana. He preceded her in passing on August 31, 2013. Mae Rose is survived by their five children, Patrick Lee Poynter (Alice); Mindy Poynter Shaw; Janis Poynter Kittle (Bruce); Rachel Picklesimer (Mike) and Sarah A. Poynter; 10 grandchildren and 17 great-grandchildren. She is survived by siblings, Nancy Ann Brown Poynter and Jackie Kay Lamphire. She was preceded in passing by her parents; husband, Clyde; sister, Mona Colleen Phares and an infant brother, Arthur.
Mae Rose played Semi-Pro Softball many years ago and was a 1949 graduate of Franklin High School. She married Clyde (CL) on the night of her high school prom, where they played the Wedding March as they arrived.
Mae Rose was employed in Food Service as a Cafeteria Cook for the Franklin Community School Corporation and High School Study Hall Monitor. She also worked at Indiana Gas Company, Franklin, and Pfaltzgraff store in Edinburgh.
She was a faithful member of Hopewell Presbyterian Church for over 60 years and sang in the choir for many of those years. She was self-taught in the Bible and enjoyed teaching her Sunday School class for many years. She served and arranged flowers for the Hopewell Corn Roast for over 50 years and everyone looked forward to seeing her in the serving line. She was also a member of the Johnson County Historical Society.
She enjoyed quilting and needlework (making several for family and friends). She was a Certified Master Gardener. She loved to tend to her flowers, vegetable and fruit garden. She had a BIG garden every year until moving to Otterbein main building in 2017.
There will be a private family funeral service at Hopewell Church on Feb 13th and burial will be at Hopewell Cemetery. A Celebration of Life Service will be at a later date.
Memorial contributions may be made to Hopewell Church.
Expressions of caring and kindness may be received to the family at www.flinn maguire.net