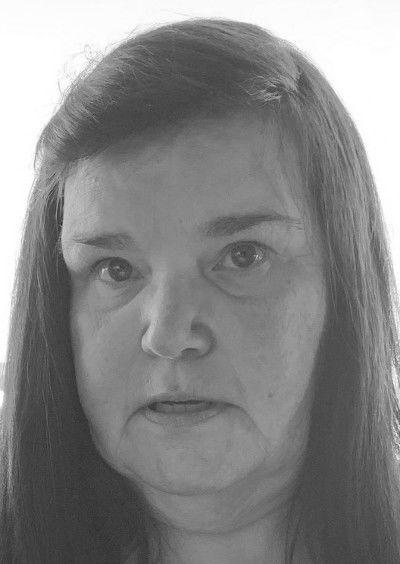 Nancy Ann Willis, 54, of Shelbyville passed away Saturday, January 9, 2021, at her home.
She was born September 27, 1966, in Rushville, the daughter of Larry and Sally (Reimann) Willis.
Nancy is survived by her father of Shelbyville; brothers, Michael Willis and wife, Janet, of Boise, Idaho, and David Willis and partner, Rodney Wormell, of Portland, Maine; nephews, Brett Willis and wife, Kristin, and Mitchell Willis; great-nephew, Leo Willis; aunt, Patsy Jolene Fry of Indianapolis; and special family friend, Marilyn Pearce of Martinsville.
She was preceded in death by her mother; and a niece, Stephanie Willis.
Nancy graduated in 1985 from Shelbyville High School.
She was an active member of the First Presbyterian Church. Nancy was strong in her faith and enjoyed helping with the youth. She loved her church family.
Nancy was a very dedicated employee of DSA group homes. She loved caring for and assisting the girls and boys, that were entrusted to her.
She enjoyed volunteering with the Shelby County Players.
Nancy cherished the time she spent with her family and friends.
She also leaves behind her furbaby, Hazel.
A Gathering of friends will be from 11:30 a.m. to 12:30 p.m. Saturday, January 16, 2021 at the First Presbyterian Church, 124 W. Broadway St. in Shelbyville.
A Celebration of Nancy's life will be at 12:30 p.m. Saturday at the church, with Rev. Mark Morningstar officiating.
Services have been entrusted to Freeman Family Funeral Homes and Crematory, 819 S. Harrison St. in Shelbyville.
Due to the Covid-19 pandemic, CDC guidelines requiring a mask and social distancing will be observed. Family and friends are invited to view the service via livestreaming on our facebook page www.facebook.com/freemanffh.
Memorial contributions may be made to the Shelbyville-Shelby County Animal Shelter, 705 Hale Road, Shelbyville, Indiana 46176.
Online condolences may be shared with Nancy's family at www.freemanfamily funeralhomes.com.