I genuinely enjoyed attending the recent 50th anniversary celebration of Donald L. Johnson Park and local youth baseball. The event was a testament to the historic contribution that Knothole/Babe Ruth Baseball has made to the community and the bright prospects for its future. However, former participants and supporters from bygone eras would note that there was something significant missing on this special day: Dave Wright was not there.
Intellectually, most had noted that Dave had been retired from an active role with the organization for nearly a decade. Still, he was conspicuous by his absence. For so many who frequented the park between the years of 1970 through 2011, Dave was an ever-present figure; a tireless and relentless volunteer whose dedication to Babe Ruth baseball became legendary. He represented a sense of stability that helped give the organization a consistent local and regional credibility. It has been very difficult for many to imagine the Babe Ruth Park without Dave there. Dave Wright died last week at the age of 72, following a protracted period of ill health.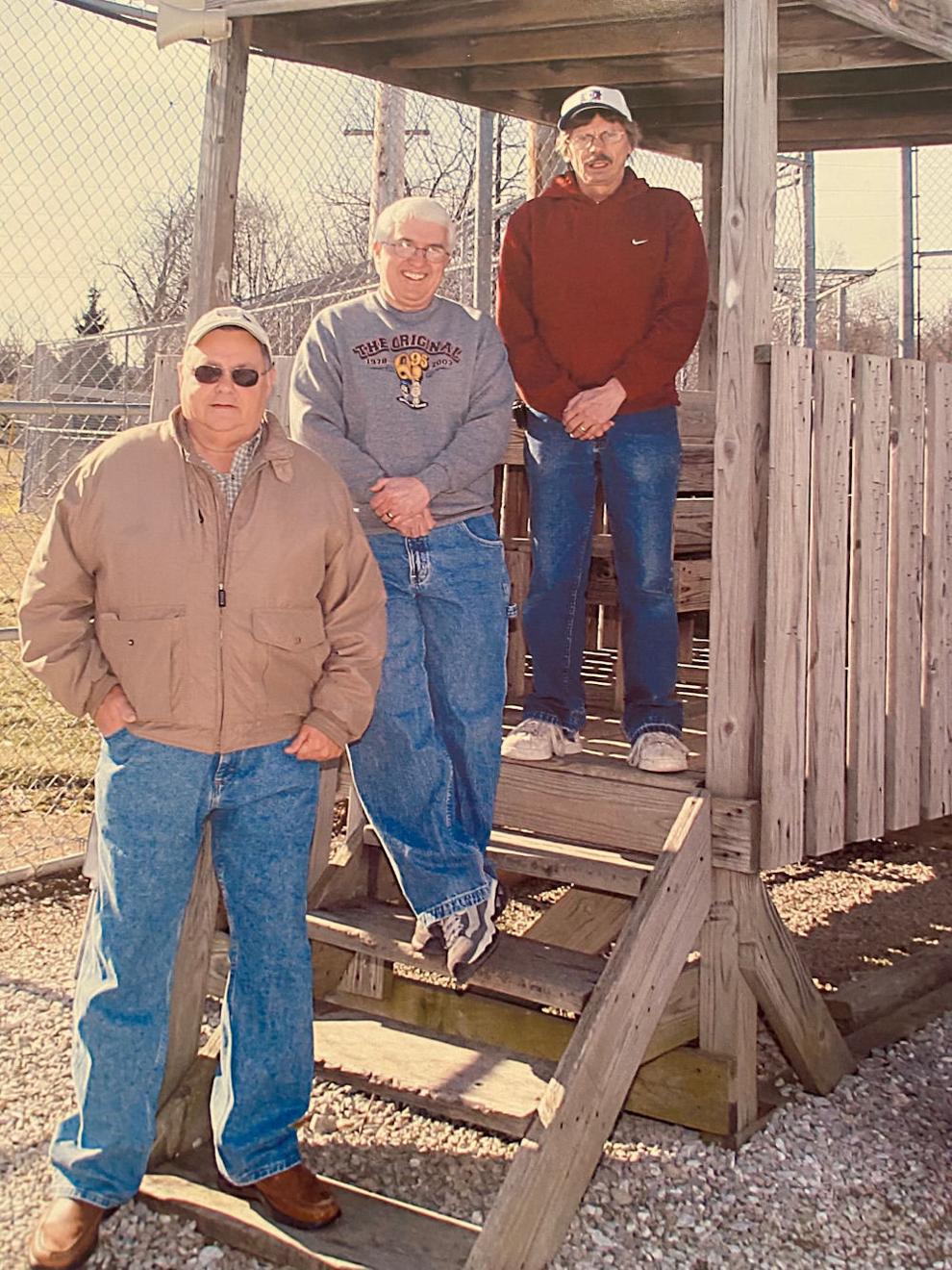 "You cannot place a value on the service Dave gave to youth baseball and the ballpark," stated current Babe Ruth board president Mark Tackett. "I never had the opportunity to serve with him on the board, but Dave's tremendous efforts on behalf of Babe Ruth Baseball are well-known throughout Shelby County and the state of Indiana."
Dave Wright was a Shelbyville native and 1968 Shelbyville High School graduate. He worked at the General Electric Wire Mill and later Knauf Insulation, retiring from there in 2015.
Dave was at the forefront of the creation of the current Babe Ruth baseball complex. He and fellow baseball enthusiasts such as Don Johnson and Jim Sleeth diligently labored to organize the park development campaign, clear the land and establish the new site for the Knothole league in 1970. The agency would absorb the Little League program and recharter as Shelby County Babe Ruth Baseball in 1983.
Dave would assume a variety of roles in the baseball program over the years. He coached the American Legion team in the Senior Division for 11 years. He worked as groundskeeper for several years and was a member of the board of directors for 26 years, serving a 10-year term as president. He was also active in the state Babe Ruth organization. He held the office as one of Southern Indiana's district commissioners for many years.
"The community does not realize how lucky it is to have a guy like Dave," said Indiana Babe Ruth State Commissioner Mark Watkins in 2002 Shelbyville News article. "He's special because he's done it from the ground up. He's been there from day one."
Dave's extensive contributions were recognized in 2002 at the Southern Indiana All-State Banquet when he was inducted into the Babe Ruth Southern Indiana Hall of Fame. During the presentation, Watkins lauded Wright's role in hosting state and regional tournaments declaring that Indiana Babe Ruth is confident Dave and his volunteers "know how to run tournaments. The bottom line is they get tournaments because they do a good job."
Fellow Southern Indiana Hall of Fame members Gary Bowen and the late Jim Sleeth worked closely with Dave on the local board organizing numerous state and regional tournaments with him over the course of many years. "Those were a lot of work but I remember the great fun we had hosting them," said Bowen. "Dave would be doing ten different things and going all directions at the ballpark. Dave, Jim and I really enjoyed it. There were other great Babe Ruth people who were important as well like Bob Bowen, Charlie Craft, Duane Milburn, Dan Hunt, Gerald Kessler and Larry Lemmen just to name a few. But no one was more dedicated than Dave."
No one logged more park hours than Dave. He seemed to be always there. He would often arrive late at night after a shift at work to tend to duties. Weekends would find him as busy there as ever. Dave would hasten to deflect credit often saying, "I have so many great people helping me. I owe them very much."
Jeff Bate, who coached and served on the Babe Ruth board for many years, stated that Dave provided Shelby County Babe Ruth a sense of credibility: "Dave had a wealth of experience and was widely known as dependable and competent and had a good reputation at both the local and state levels. Coaches, fans and players knew that Dave was someone they could go to with questions or if they had an issue. Most importantly, he was always there. His work ethic and commitment earned him widespread respect."
It was not unusual for former Knothole/Babe Ruth players to be away from the park for a number of years and return to be involved later in life to volunteer or when their children began playing. In so many of those cases, Dave had been there when they played their final game and to greet them when they returned as adults. Dave was a symbol of Babe Ruth continuity and stability.
Gary Bowen quite aptly defined Dave's legacy: "You could never find a better, more committed volunteer for kids' sports."
Shelby County Babe Ruth Baseball will continue to grow and flourish and consistently build upon its grand tradition. But for those of us from a previous generation, a critical element will always be missing: Dave Wright will not be there.