Triton Central senior guard Taylor Heath has been named Girls Basketball Player of the Year for Shelby County. Southwestern first-year head coach Garrett Krieg, who led the Spartans to a sectional title, has been named Girls Basketball Coach of the Year.
Fourteen other players were also named All-County. Below is the Top 5 (All-County First Team).
Taylor Heath, Triton Central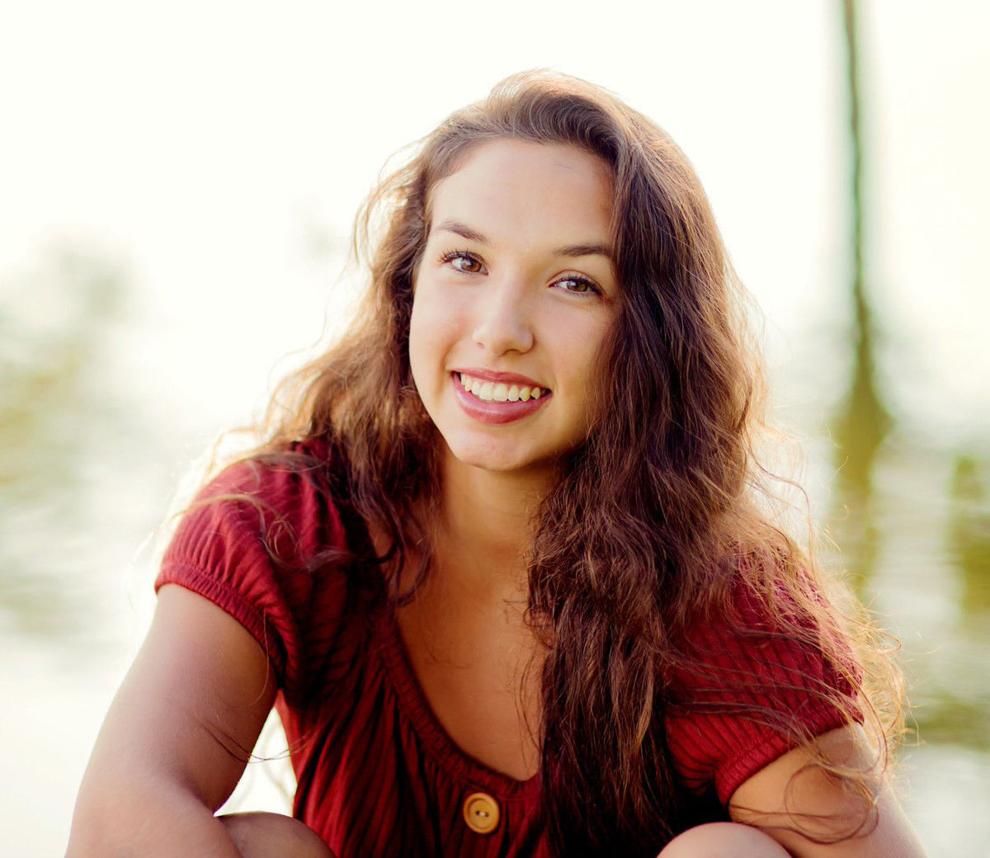 I heard several coaches say that Heath was "easily" or "by far" the best player in Shelby County this season. That would be hard to argue as the senior guard led the state in assists, again, at 9.5 per game. Heath, who will continue her playing career at Hanover, also averaged 14.7 points, 4.9 rebounds and 3.3 steals for Triton Central, which won county, conference and sectional titles.
She participated in the Hoosier Basketball Magazine Top 60 Workout shortly after the season.
What do I like most about Heath? There is no drama with her. She simply puts her head down and works hard. More than anything, though, she made her TC teammates better, which is a true testament to her greatness as a high school basketball player.
Kylee Edwards, Shelbyville
Edwards, a sophomore guard, had a high-scoring season for the Golden Bears. She averaged a county-high 17.6 points and scored a season-high 37 points against Franklin County on Dec. 4. She scored 20 or more points in 10 of the team's 23 games. A quick, athletic and fearless guard, Edwards was at her best in transition. She led Shelbyville with 33 made threes and also averaged 5.3 rebounds, 2.3 assists and 2.9 steals.
What stands out to me about Edwards is her competitive spirit. She absolutely hates to lose. That type of attitude will serve the SHS program well moving forward.
Bella Larrison, Waldron
Larrison, a junior forward, is one of the most versatile players in the county. She averaged 12.3 points, 5.8 rebounds, 1.9 assists and 1.3 steals for Waldron, which was one of the top teams in Class A all season.
Larrison, known for her midrange jump shot, is also capable of making shots from behind the arc.
She scored in double digits in 16 games and had a season-high 21 points against Southwestern in sectional play. The junior is another low maintenance player. Winning is all that matters to her.
Lizzie Graham, Triton Central
Graham, a sophomore guard/forward, had a breakout sophomore season. She was the Tigers' second leading scorer at 13.4 points per game. Graham, a tough-nosed player who does a number of things well on the court, also averaged 5.1 rebounds and 1.1 assists. In the county championship against Waldron, the sophomore hit two clutch fourth-quarter 3-pointers to help her team claim the trophy.
Graham had a season-high 25 points against Shelbyville on Jan. 26 and led the Tigers with 44 made threes (44 percent). It was fun to see her play well for LTB this season after growing up around the program with her father, TC head coach Bryan Graham.
Bailey Stamper, Triton Central
Stamper, a senior forward who will continue her playing career at IU South Bend, was the best defender in the county, averaging 3.5 blocks.
Stamper was also a force inside for Triton Central, which finished its season 20-4.
She shot 54 percent from 2-point range and averaged 10.8 points and a county-high 7.5 rebounds. Stamper was a monster in the team's regional game against University, finishing with 21 points, 10 rebounds and eight blocks. It would not be surprising to see the senior, who was one of the best leaders in the county, coaching on the sideline one day.